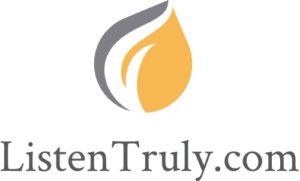 No judgement. No labels. Just total empathy by listening truly.
At ListenTruly.com We Provide
The Relief and Clarity You Deserve With No Diagnosis, Labels or Judgement
Free Discovery Call
Talk to our Founder and Discover What You Will Experience
Work With Us
Listening Session Options
We offer confidential sessions online. No video is involved to ensure complete anonymity. Check out our offerings. When you sign up for a free call here, you will get your first full length session for only $10.
Free Orientation
In this free call of 15 minutes, find out what you will experience working with us.
Monthly Package
The monthly package comprises of 4 listening sessions per month.
Listening Session
1-hour Listening session to get the clarity and relief you deserve.
Testimonial
"Having a Listener is transformative and priorities emerged loud and clear for me."
have a motivation cookie
Own Your Story
A professional listener actively listens without judgement, and with complete understanding, no matter what the story. 
Why Hire A Professional Listener